Ms Paula Kearney LL.B., Partner, heads up the Litigation Department, assisted by a full team of experienced defence lawyers.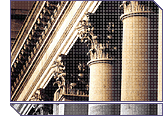 Leading Irish, British and European Insurance Companies instruct the firm to represent their Insured's interests in actions involving personal injury, property damage, public liability, product liability and employer liability.
Partners are involved directly in all client matters. All files are reviewed continually to guarantee effective and prompt disposal of cases. We have Solicitors fluent in French and Spanish.